Disabled American Veterans
Building Better Lives for America's Disabled Veterans


DAV National Service Officers (NSOs) can assist veterans in filing claims with the VA, free of charge.

Disabled American Veterans has never wavered in our commitment to serve our nation's service-connected disabled veterans, their dependents and survivors. Our largest endeavor in fulfilling that mission is our National Service Program. In 88 offices throughout the United States and in Puerto Rico, the DAV employs a corps of approximately 260 National Service Officers (NSOs) who represent veterans and their families with claims for benefits from the Department of Veterans Affairs (VA), the Department of Defense and other government agencies.

Veterans need not be DAV members to take advantage of this outstanding assistance

, which is provided

free of charge

.


CHAPTER SERVICE OFFICERS:

Chris Swan @843-522-9557
James J. Johnston @843-252-6160
Stephen P. Prince @​843-525-0069

CLAIM WORK IS ​​DONE AT HARDEE'S, 1450 RIBAUT ROAD,
PORT ROYAL,SC. EACH THURSDAY MORNING BEGINNING
AT 7:00 - 10:30 AM. PLEASE BRING YOUR DD-214 AND
ANY VA PAPERWORK, IF YOU HAVE FILED A CLAIM BEFORE.​​​
​​
​​​​​​

Beaufort Chapter #12 Meets the 2nd Monday of the Month, the Social hour begins at 6:00
pm with the Business meeting beginning at
7:00 pm.The meetings are held at the Port Royal United Methodist Church's Fellowship Hall located at 1602 Columbia Avenue, Port Royal, SC 29935

Officers:


Commander

: Chris L. Swan


Senior Vice:

James E. Johnston


1stJunior Vice:

Eric T. Diggs


​​​2ndJunior Vice

: Paul Graham


Treasurer:

Ronald L Voegeli


Adjutan

t: Ronald L Voegeli


Asst Adjutant:

Pete Godbey


Officer of the Day:

Walt Nader


Sgt of Arms:

Jason Dangerfield


Coordinator of Drivers:




Coordinator of Volunteers:

Chris L. Swan


Parade Coordinator:

Jason Dangerfield


Legislative Chairman:

Joseph Quig


Membership Chairman:

Eric T. Diggs


​​​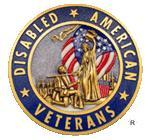 ​​​​​